About Us
Serving the Philadelphia area for years Phila-Locksmith is one of the mobile locksmith leaders in the tri-state area. We take pride in offering some of the best customer service in the locksmith industry. Whether it is day or night you need a locksmith expect Phila-Locksmith to have a local technician near by ready to assist you. All of the technicians that are employed as locksmith at Phila-locksmith are professionally licensed and trained to offer you a wide range of services that many other mobile locksmiths struggle to offer.
We strive to offer more and more services to our customers to provide them with cheaper and easier alternative for completing any type of lock or security service. While we still have our roots in Philadelphia, Phila-Locksmith offers local technicians across the Philadelphia area and in a variety of surrounding suburbs. If you are looking for a locksmith in the surrounding locations of Philadelphia, Phila-Locksmith has you covered. In addition to outside of Philadelphia, there is a long list of Philadelphia suburbs which we service with local area technicians. No matter where you are in the Philadelphia tri-state area we have you covered with incredible customer service and professional locksmith technicians.
About Phila-Locksmith Car Key Replacement
In the city of Philadelphia, Phila-Locksmith has become a name synonymous with car keys. We replace and program more types of automotive keys than nearly any other local locksmiths. All of this is done on site, wherever you may need service. Our locksmith will come to your location in his service vehicle to complete whatever service you may need.
Our technicians' mobile service vehicle is what allows him to complete such as wide range of services. We are able to supply our local technicians with the most updated machines and fully supplied vehicles. Inside of his service unit our locksmith is able to cut your car keys, repair old locks, program car remotes as well as much more. The mobile locksmiths at Phila-Locksmith offer the same wide range of services that you could only get by going to both a car dealership and a storefront locksmith shop. We are also the perfect choice when looking for an auto locksmith near me.
By choosing a professional locksmith such as Phila-locksmith you can see huge saving for some lock, key or security services. For example if you lose a car key that has a transponder in it then normally you would have to get the car towed to the dealership and then pay an additional charge to have a new car programmed to the car. A mobile service provider like Phila-Locksmith gives you the ability to bypass the towing fee as well as the hassle of having to wait at the dealership. Have a locksmith technician from Phila-Locksmith come to your location and provide you with a great deal of savings.
PHILADELPHIA LOCKSMITH HOW IT WORKS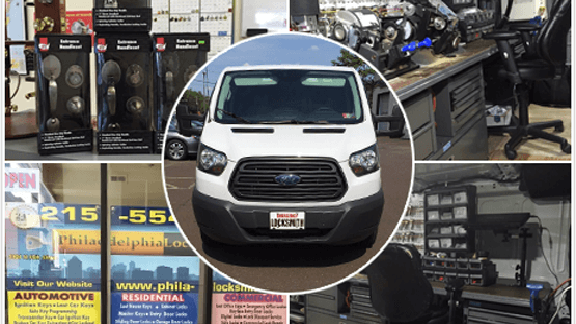 Locksmith Services
At Phila-Locksmith we make contacting us easy. We are available for over the phone assist, in addition to our e-mail. We also offer online chat support so you can get instant answers to the questions you have about your locksmith service. In our never-ending pursuit of customer service we also offer a blog which contains a wealth of money saving tips as well as locksmith service information. Phila-Locksmith is the unparalleled choice for professional locksmith service when you need it in the Philadelphia tri-state area.
Phila-Locksmith proudly displays our name on thumbtack where you find what our customers have to say about the services they have received. In addition to reading reviews and finding our contact information, you are able to see some of our most recent news. Already had service completed? Drop us a review on thumbtack, we love to hear from our customers!