We all need a locksmith who understands the importance of holiday season safety. There's no doubt that the holiday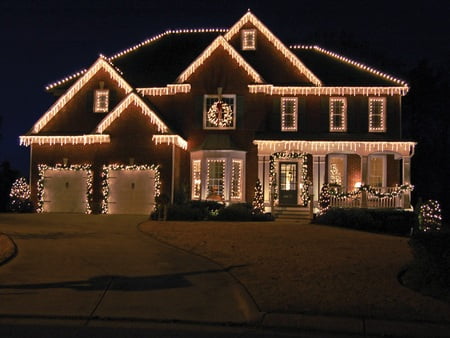 season is a time of festivity, togetherness and pure joy. There's also no arguing that it's a busy time that's full of action. That can sometimes lead to increased crime. People frequently leave their homes for the holidays to visit friends and family members in other locations. Unoccupied homes can lead to spikes in crime. If you're searching for a locksmith Philadelphia, Pennsylvania residents can trust to keep their homes safe and secure as the holiday season gets closer and closer, the answer is to contact Phila-Locksmith. We're a full-service local company that offers the best and most detail-oriented residential locksmith services in the area. Our residential locksmith services keep customers safe at all points of the year. The holiday season is certainly no exception.
Rock-solid residential locksmith services are essential for keeping your home safe before and during the holidays. Our skilled locksmiths can provide you with all sorts of services that will give you confidence. They can provide you with high-security lock installation services. They can change and rekey your front door locks. They can install comprehensive security camera systems that can give you increased comfort. When you need a locksmith Philadelphia residents can turn to for the finest and most modern home security techniques out there, we're your team.
Our technicians also have mobility on their sides. Phila-Locksmith specializes in mobile residential services that can ease your mind. Our mobile assistance is faster than fast. Our mobile locksmiths have all of the right tools that are necessary in order to accommodate your needs. They also head straight to our residential customers. If you're looking for a locksmith company that will eliminate the need for time-consuming travel, our firm is available. Call our company as soon as possible to find out more about our work. Call us now to request an appointment.
Let Us Help You Keep Your Home Safe And Secure During Holidays!
Phila-Locksmith offers the convenience of 24/7 residential locksmith services. We help customers deal with all kinds of emergency locksmith needs. Lock and key emergencies aren't too uncommon during the holiday season. Criminals like to take advantage of the fact that people are so busy. Since people are so busy during the holidays, suspicious activity can sometimes go unnoticed. If you ever need an emergency locksmith who can help you address a residential matter, our team is on call regardless of the late or early hour. When you're searching for a locksmith Philadelphia residents can trust for the greatest and speediest round-the-clock assistance, Phila-Locksmith is the obvious winner.
Our company happily gives customers a broad range of choices in residential locksmith services. Offering the following;
Lock Rekeying
High-Security Lock Installation
Deadbolt Installation
Garage Door Lock Repair
Security System Installation
Lock Repair
Gate Lock Repair
Lockout Assistance
And Cabinet Lock Repair, just to mention a few.
If you need an appointment with a locksmith Philadelphia residents can rely on for assistance with access control systems, lock picking, closed-circuit television (CCTV) installation, intercom system repair and more, our company can be a great asset. Our home security technicians can help you with;
Padlocks
Swimming Pool Gates
Patio Locks
Sliding Door Locks
We can accommodate all of your high-security lock and master key system needs. If you want to update your residential security setup, we can impress you with our high-security lock expertise. If you want to upgrade your home security arrangement, on the other hand, we can dazzle you with our master key system savvy. High-security locks and master key systems both can be highly effective options for residents who want stronger peace of mind. Call us to make an appointment with an emergency locksmith who can help protect your home. Call us for an appointment with a home security expert who can keep you confident 12 months out of the year.
Looking For A Sincere and Honest Residential Locksmith?
If you need a locksmith who is honest and straightforward, working with that type of locksmith doesn't have to be a mere pipe dream. It can also be your beautiful reality. When you need a professional locksmith Philadelphia can trust fully, there's no doubt that our firm can deliver. Our insured, trained and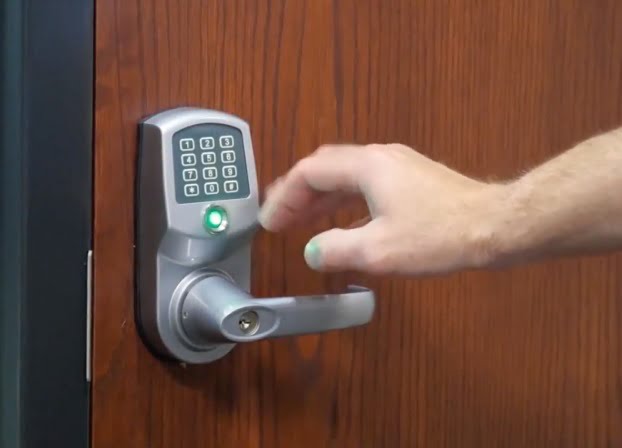 licensed team members are exemplary communicators. They present our customers with clear residential security paths that are in no way, shape or form confusing. If you want to work with a home locksmith who makes things easy to understand for you, you can depend on our crew. Our technicians make a point to streamline home security for our customers. If you want assistance from a professional who can help you understand precisely how high-security locks work, we can aid you. If you want guidance from a professional who can talk to you about master key systems, we can aid you as well. Strong communication is important in the security world. The better you understand all of the choices that are accessible to you, the easier it will be for you to make a choice that gives you a true sense of comfort.
Phila-Locksmith is a company that has a wonderful track record. Customers adore our convenient emergency locksmith service. Our hassle-free emergency locksmith assistance isn't the only thing that makes us shine, though. Our residential locksmith services in general are convenient, effective, thorough and meticulous. If you frequently say "I need a locksmith near me who is skilled and adept," you'll get the same exact response time and time again. Phila-Locksmith is always the lovely solution. When you need a locksmith Philadelphia residents can bank on for five-star holiday security, we're ready to cater to you. We offer helpful residential and emergency locksmith services that are optimal for safety and ease.