Travel Tips from Your Local Philadelphia Locksmith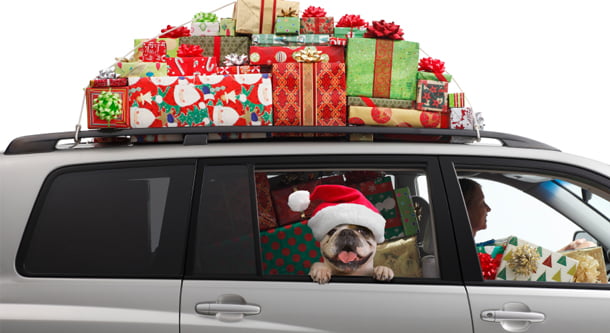 For most of the general population, the holiday season triggers feelings of excitement, joy, and the need to see distant cousins you haven't spoken to in months.  According to the US Bureau of Transportation Statistics, during the Thanksgiving travel period there is a 52% increase in long distance travel just over the span of 6 days, and for the Christmas/New Year's time frame long distance travel increases 23%. All this traveling makes the holidays an ideal time for home invasions while you're away, and it also increases the chances of misplacing personal belongings, such as car keys, during one of your many stops this holiday season. At Phila-Locksmith we are extremely excited for the holidays and would hate to see the holiday cheer of anyone tarnished by running into any of the above-mentioned problems.  This is why we have come up with some simple travel tips that will make a huge difference in your life this holiday season.
Residential Locksmith Travel Tips
Traveling during the holidays can potentially put your home at risk to be burglarized. It is imperative to take security precautions to ensure that your home does not fall victim to holiday thieves. When the amount of people traveling increases that also directly affects the amount of crime in any given area, because of a higher volume of traffic in the area, and most people are absent from their homes as well. The following tips will help you keep your home and your family safe this holiday season.
Have your home security evaluated.

One of our residential locksmith technicians can come out to your home and evaluate the security grade of your locks as well as suggest any changes or improvements you may want to make.

Our technicians are able to assist you with installing safes in your home to keep valuables secure while you are away.

We even have locksmith technicians who specialize in home security and surveillance that can come out to install a closed-circuit television system in your home as well.

Make it look like someone is always home.

Leave your lights on a timer so at night it will appear that your home is occupied, this will help to ward off criminals.

Leave a vehicle parked in your driveway to make thieves think someone is home.

Have a trusted friend or neighbor pick up your mail so unwanted visitors don't notice a growing pile of mail in your mailbox, another indication that the home is empty.

Do not post travel plans on social media.

While it may be exciting to share your plans with friends, other people see your trip to Grandma's house in Florida as a chance to burglarize your home.

Another thing to keep in mind in relation to social media, don't post your new lavish gifts online because it provides unwanted eyes a look into what you have that they could potentially try to take.

Unplug your garage door openers.

Some thieves think outside of the box, and rather than try to gain access to your home through an entry door, they use the garage door with a universal garage door opener remote. If you unplug your garage door opener before departing this will leave thieves stuck in their tracks.

Ensure that you lock your garage door if you operate it manually.
Automotive Locksmith Travel Tips
Upon hearing the statistics regarding people who travel, it probably painted a beautiful image in your head of Septa stations and the airport being jam-packed with with people trying to figure out maps, schedules, tickets, and even life itself as they try to make it to friends' and relatives' homes.  Surprisingly, most holiday travel (91% to be exact), takes place in the form of a good, old-fashioned, family road-trip, according to the US Bureau of Transportation Statistics.  That being said, the number of people who lose or lock their keys in their vehicle is directly affected, and that is where the automotive locksmiths at Phila-Locksmith come in handy.  
Bring a spare key with you.

One way to avoid falling victim to being stranded outside of your vehicle is to have a spare key on you or your vehicle at all times. There are little magnetic lock boxes that can be placed on the undercarriage of your car to ensure that you always have a spare key on you.

No spare key? No problem, we can have an automotive technician to you to make you a duplicate key within as little as 20 minutes. They will be able to provide, cut, and program the key on the spot.

Put a tag on your keys with your contact information.

By simply putting your name and phone number on your key chain you will greatly increase the chances of your keys finding their way back to you.

We do not advise putting anymore personal information than that on your keys as it could lead to future security issues.

Go through a mental checklist when exiting your vehicle.

If you make it a habit to remind yourself to do a checklist each time you exit your vehicle it will help you remember to grab your keys.

Each time you leave your vehicle ask yourself a few questions: Do I have my wallet? Do I have my keys? Did I turn my lights out? This exercise will stick with you and become second nature, almost guaranteeing you will never lose or forget your keys again.

Lost your keys completely?

First we recommend retracing your steps, and checking those pesky couch cushions before you panic. If you find your keys, great! If not, there is still no need to panic.
Don't worry if you've lost your keys, a car key specialist from Phila-Locksmith can come out to your location within as little as 20 minutes to make you a new key on the spot. The new key will be cut and programmed to your vehicle and will have you back on the road within as little as an hour!
While you  have a technician out there making you a replacement car key, it might be time to invest in that spare key we mentioned earlier, especially if you're already getting a new key made, it will be easier on your wallet, and the technician to make a second key at that time.
We hope that these simple tips will make a big difference in your lives this holiday season. If you have any questions or concerns regarding any residential or automotive locksmith needs you may have this holiday season please give us a call. We have customer service associates on call 24/7 to help you out no matter how last minute your travel plans are. A technician is guaranteed to be out to you in as little as 20 minutes. We thank you for your business and hope the upcoming holidays are joyful.