Safes help to offer security for even the smallest items which may be at your home and business. By having a safe installed you can rest easy knowing that your most valuable possessions will not be able to be stolen. Based on the needs of your home or business, as well as the valuables that you are trying to protect, there are a number of safe types that you are able to invest in. Not only can a safe help to keep your valuables secure, but can also help to avoid having those same valuables used against you in a break-in. Below we have listed some of the top reasons to have a safe installed at your home or business.
1. You Own a Firearm
If you are the owner of a gun, it is highly recommended to invest in some type of a gun safe. Gun safes can come in various sizes based on the weapon that they are storing and the intended use of the safe. By having your weapon securely tucked away, you can eliminate the possibility that someone is able to steal your weapon, or use it against you during a break-in. Equally as important, a gun safe allows for you to secure your firearm from any children that may be in your home and prevents any accidents from occurring.
2. Security and Accessibility
A safety deposit box at a bank is a secure way to protect your most valuable items, but it also limits the amount of accessibility that you have. By having a safe installed at your own home, you get a high amount of security while also being able to access your own personal items. With a safety deposit box you have to work with the bank's own restricted hours, by purchasing your own personal safe you can avoid this type of restriction.
3. Document Preservation
Fire resistant safes are another wise investment for home and business owners. You never know when disaster can strike, but by choosing a fire resistant safe before anything occurs you can help to preserve your most important documents. This includes your birth certificate, social security card and other important commercial documents, which may be difficult to replace.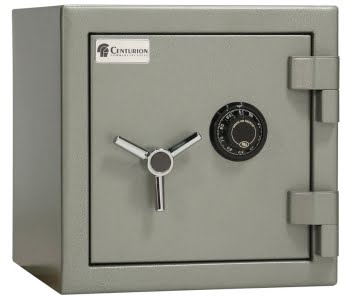 4. Large Amount of Cash Transactions
If you are a business owner who completes many transactions in cash, it is highly recommended to have a safe installed at your commercial location. Criminals are smart, and they may target your business specifically if they know that a large amount of cash transaction take place. By having a safe installed at your commercial location you can ensure that your money is safe even when you are not at the location.
While these are some of the most popular reasons to purchase a safe, there are many other reasons that one would want to take advantage of the security that a safe has to offer. For both business and home owners, a safe installation is a wise idea if you are serious about keeping the valuables at your business completely secure. With so many options available, it may be a good idea to seek professional help with the selection of your safe model. Phila-Locksmith's safe specialist is happy to assist you with this information. Call us today and he will be happy to discuss the options that would work best for your needs and location.