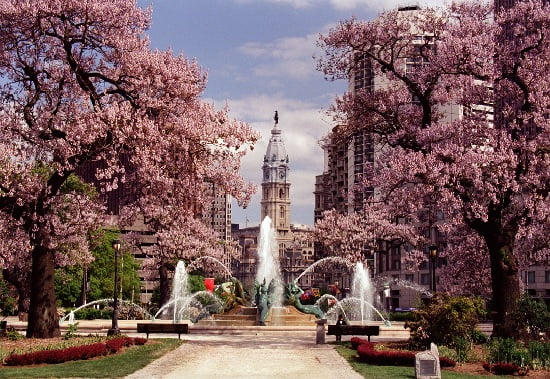 The spring months can be a joyous time of year for many people. Warmer weather can make people truly feel alive. It can make people feel like they're ready to conquer the world as well. Enduring the cold winter months can often seem like a major accomplishment. If you're excited about enjoying spring break, however, you should also be smart. That means that you should protect your home properly in advance. Criminals tend to target homes that are vacant. If a criminal in your neighborhood suspects that you'll be going away for spring break, he may make the decision to zero in on your property. You definitely don't want to return from a relaxing spring break getaway only to realize that you've been victimized. Home break-ins can be massive shocks to people. They can make people feel vulnerable and scared, and understandably so. They can lead to significant possession loss and damage as well.
If you're searching for a residential locksmith Philadelphia folks can count on, you need to reach out to the team at Phila-Locksmith right away. We're a 24/7 lock and key firm that can keep your property safe while you're away from home. It doesn't matter if you're in Hawaii for spring break sunbathing and enjoying the crystal blue waters. It doesn't matter if you're in Paris, France for spring break touring all of the finest museums and historic attractions the metropolis has to offer. We can keep your residential property 100 percent safe when you're not around to carefully monitor it. We're a trusted Philadelphia locksmith firm that's committed to customer peace of mind. We're committed to complete customer satisfaction, too. Call us today to make an appointment with a home locksmith Philadelphia can always believe in.
Useful and Effective Residential Locksmith Suggestions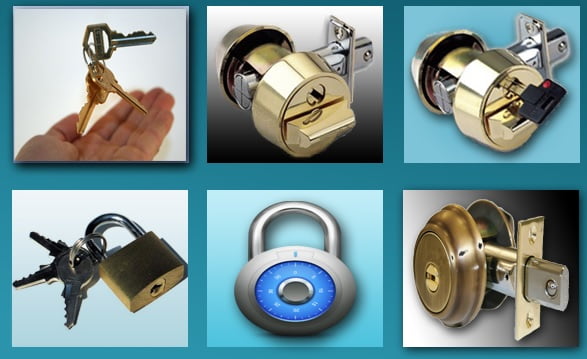 If you want to protect your residence while you're away for spring break, there are several tips that can do a world of good for you. Lighting strategies can give the impression that you're home when you're not. Use a timer that will switch your lights on in the evening. If a potential burglar sees the lights on in your home, that may discourage him from trying to break in. It can also be wise to ask a trustworthy friend, family member or neighbor to pick up your mail. Stacks of unopened mail can be enticing to potential burglars. The same goes for unattended packages that are simply sitting on doorsteps. It's also wise to refrain from discussing any of your upcoming spring break travel information on the Internet. Don't talk about your trip on Facebook, Instagram or Twitter. You don't know who could be reading.
A professional residential locksmith can also keep your home safe during spring break travel. Call Phila-Locksmith prior to your trip to schedule an in-depth home security assessment. We can provide you with a knowledgeable home locksmith who will analyze your residential security setup. He'll examine all of your locks to make sure that everything is in strong working order. He'll provide you with invaluable advice regarding any potential security updates you should make as well. If you want to go on spring break feeling free and happy, our expertise can be an asset. When you're looking for a reputable Philadelphia locksmith company that can protect your home when you're off having the time of your life, Phila-Locksmith is the smart solution. Get in contact with our highly regarded local business as soon as possible for further information and to set up an appointment for a comprehensive security assessment.
Reputable Commercial Locksmith Service Available
Phila-Locksmith isn't a company that focuses exclusively on residential security. That's because we're also a firm that prioritizes business safety. If you're looking for first-rate commercial locksmith service, you can always trust our exceptional team. Our team members can keep your business safe during spring break. If you're going away for spring break, you can trust our technicians to protect your business 100 percent. Our proficient commercial locksmiths specialize in all types of pertinent and useful services. Examples of these plentiful services are mailbox lock changes, high security lock installation, access control system maintenance, panic bar maintenance, filing cabinet lock repair, digital lock reprogramming, old lock repair and new lock installation. We even offer convenient emergency locksmith services for businesses. If you're a business owner who is locked out of your place of work at midnight, we can get you out of the rut. If you're an owner who urgently needs to change the locks to your business' front door prior to going away for spring break, we can assist you with that, too.
We can offer you helpful advice that can be beneficial for the security of your business. Our practical and effective tips include:
Installing sophisticated and reliable alarm systems.
Installing high security locks.
Relying on heavy lighting. Light can be a big deterrent to potential burglars.
Installing a digital security safe.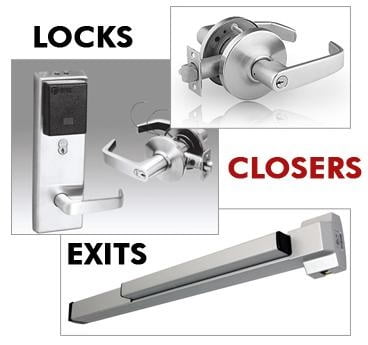 Our Philadelphia lock and key expertise is second to none. Our staff members know all there is to know about sophisticated surveillance camera systems. They understand the ins and outs of home and business lockouts. They know how to install new locks efficiently and securely. Their talents are truly abundant. If you're looking for a professional locksmith Philadelphia business and homeowners can always have confidence in, you're looking for Phila Locksmith. Call our company as soon as possible to learn about our home and business lock and key services. Call our business as soon as possible to learn about our A+ mobile assistance as well. We want to give you the convenience of full peace of mind.
A+ Emergency Locksmith Service
Phila-Locksmith offers high-quality professional emergency locksmith service that can keep your home or business completely safe. When you need an emergency locksmith Philadelphia residents and businesses can have faith in, you need our business, plain and simple. We're available around the clock to take on all of your emergency locksmith requests. If you're searching for a skillful Philadelphia locksmith who can assist you with a stressful business lockout at 10:30PM, we can cater to you. If you're trying to find a responsive Philadelphia locksmith who can rekey a business lock for you quickly and efficiently, we can cater to you as well. There's no emergency locksmith service request that's too complex or too difficult for our security experts. Our technicians are all world-class professionals.
When you need a licensed, insured and bonded locksmith Philadelphia can admire, Phila-Locksmith is always the way to go. We have an amazing reputation in the area. We're a company that always stresses exemplary customer service. We're a company that stresses low prices, too. Our Philadelphia locksmith company boasts some of the most affordable rates around. That's no exaggeration, either.
If you want to keep scary and nerve-racking spring break-ins far away, it's time to give Phila-Locksmith a shout. We want to do whatever we can to protect your home or business. Reach out to our firm as soon as possible for more information and to reserve an appointment.