New seasons are a big thrill for anyone. What could feel better than the crisp and cool autumn air after a long and hot summer, anyway? The fall months are about so much more than lower temperatures, too. They're also chock-full of festivities. People everywhere enjoy fall festivals with pumpkin patches and caramel apple cupcakes galore. Youngsters enjoy dressing up in costumes and going trick-or-treating on Halloween. Families everywhere come together to express their gratitude on Thanksgiving. There's no getting around the fact that the fall is a time for pure fun and joy. The cooler weather is perfect for all types of outdoor events as well. If you want to savor live music, street eats, amazing local artwork, hayrides and corn mazes, there are so many fall events that are right up your alley.
The fall is a great time to take advantage of all sorts of local points of interest. If you prefer to be outside when the weather is mild, exploring the area in the fall can make a great activity for you. Philadelphia, Pennsylvania residents and visitors alike can head to the Eastern State Penitentiary on Fairmount Avenue for a little bit of good old-fashioned fear. The museum was a prison in the past and hosts "Terror Behind the Walls," an event that's a pleasure for people of all ages. Another great fall destination in Philadelphia is the Philadelphia Film Festival. This event is perfect for movie buffs in the city. If you want to revel in fall temperatures while viewing some of the greatest independent and foreign cinematic offerings around, things don't get any better than this yearly event. This festival is super for people who want to enjoy feature films, shorts, animated selections and beyond.
If you want to have the best fall season ever, there's definitely no shortage of activity choices available to you. The fall is a time of celebration. The simple things about the fall can bring joy to your heart, too. If you want to soak up the autumn splendor, you can sit in a local park and gaze at the bright and vivid falling leaves all around you. New seasons are all about renewed hope and promise.
Fall Fun and Home Security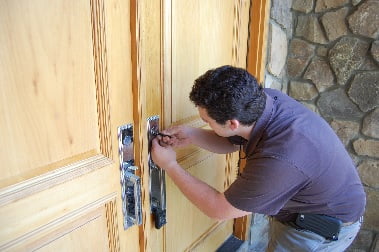 The fall is a great time of year. There's one major drawback to the beauty of the season, however. That drawback is the fact that all of the festivities can often lead to rises in crime. Fall events bring in new people from all areas. If you live near the site of a major fall festival, you'll see an abundance of brand new faces in your neighborhood. That isn't always a good thing. If you want your fall season to go off without a hitch, you should prioritize the importance of strong residential security practices. A solid home security arrangement can help you protect your household from potential crime.
If you want to keep your residence safe and secure while you're out of town for Thanksgiving or perhaps accompanying family members on Halloween, there are several things you can do.
Lock all doors and windows. Burglars like to target homes on Halloween.
Invest in motion sensor lights that can deter burglars from targeting your property.
Get a security system. Put up signs that indicate that you have a security system in place, too.
Ask a trusted friend or neighbor to collect your mail if you're out of town. The last thing you want to do is alert burglars to the fact that you're away.
If you're trying to find a highly regarded Philadelphia locksmith firm that can assist you with all of your fall security needs, you can depend on Phila-Locksmith fully. Our licensed, insured and bonded company is available 24 hours a day to help people with their security requirements. We offer customers a wide range of convenient residential locksmith services that can give them extra peace of mind and comfort. If you want your home to be safe as can be all fall long, our locksmiths can assist you with security camera installation, lock rekeying, lock changing, window lock installation, digital safe repair, sliding door lock installation, high security lock installation and much more. We can protect your home with durable locks that are invulnerable to picking and bumping alike. Contact our Philadelphia locksmith company as soon as you can to set up an appointment for our first-rate service.
Your Business: A Mischief-Free Zone
Home safety isn't the only thing that's important in the fall. Commercial security is equally valuable. The autumn months are full of activities. Higher amounts of foot traffic understandably trigger crime boosts for all types of businesses. If you're a concerned business owner who wants to defend your commercial property against possible crimes, you can lean on our Philadelphia security specialists. It can be extremely disheartening for business owners to get back to work after Halloween. If you want to keep your commercial property devoid of vandalism, trespassing and theft, you have to strengthen its fall security setup. Don't make the mistake of leaving your property vulnerable to fall crime.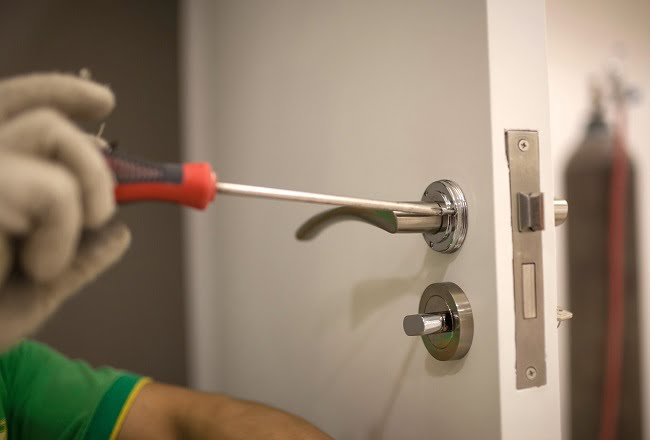 Our Philadelphia security specialists can help you feel secure and comfortable amidst all of the events of the fall season. That's because we offer businesses a broad range of useful and reliable commercial locksmith services. If you want to get high security locks installed at your place of work, our technicians can accommodate you. If you want to install a CCTV (closed-circuit television) camera at your workplace, our locksmiths can accommodate you, too. Video surveillance can be extremely helpful to businesses that have experienced break-ins, trespassing and other similar incidents. Our locksmiths are experts in many other commercial security specialties. These include digital security safes, buzzer systems, master key systems, digital locks and electronic locks. If you're a business owner in Philadelphia who wants to be ready to take on the fall, the greatest thing you can do is turn to our lock and key aficionados.
Theft can be highly destructive to all kinds of businesses. If you want to defend your commercial property from data breach, destruction, burglary, financial losses and beyond, Phila-Locksmith can assist you greatly. We're a trusted company that specializes in all different kinds of commercial lock and key matters. We work with businesses of all sizes, too. If you own a small Philadelphia business, we're here to aid you. If you own a large one, we're here to aid you, too. Get in contact with our locksmith company as soon as possible to make an appointment for our top-quality commercial security assistance. Our specialists go above and beyond to keep Philadelphia businesses safe.
Exceptional Locksmith Philadelphia Security Services
Security issues can't always be avoided, frustratingly enough. You can have the finest and most solid commercial or residential security setup around and still experience an unfortunate and distressing break-in. That's the reality of life today. That's why you should always remember the importance of reliable professional emergency locksmith assistance. If you ever have an urgent business or home security crisis, you can trust our Philadelphia locksmith firm 110 percent. We're a company that gives Philadelphia residents and business owners access to dependable and fast emergency assistance on a 24 hour basis. If you're ever the victim of a fall commercial or residential property break-in, you can turn to our technicians for the fastest and most efficient emergency services around. Our emergency locksmiths specialize in everything from lock rekeying to new lock installation. If you need to quickly change your business locks after an unfortunate incident, we can cater to your requirements completely.
Phila-Locksmith gives people in Philadelphia comfort. Our trained locksmiths are equipped with reliable mobile units and are based all over the city. It doesn't matter where in Philadelphia you are, either. Our technicians are on hand to take care of any and all of your critical and pressing lock and key concerns. If you want strong assistance from skilled Philadelphia security specialists who take a lot of pride in their work, you can always depend on our notable local business.
Fall should be a lot of fun for you. You shouldn't have to feel anxious and nervous about home or workplace security during this lovely season. If you want to take your approach to fall security seriously, all you have to do is recruit the assistance of our reputable locksmith company. Our locksmiths can aid you with high security lock installation, security camera installation and maintenance, lock changing, gate locks, lock rekeying and so much more. Call us at Phila-Locksmith without hesitation to learn more about our world-class security services. Don't forget that we're open at all hours of the day. When you need the greatest 24/7 security assistance in Philadelphia, we're always the obvious answer. Contact us now to schedule an appointment with our proficient, attentive, detail-oriented and dedicated security specialists in Philadelphia.