The Democratic National Convention is here through July 28. As multitudes descend on Philadelphia to witness and partake in the creation of a piece of American history, the City will again be able to showcase itself, its people, attractions, businesses, and special role in the birth and growth of our nation.
Unfortunately, events like the Democratic National Convention and the large crowds they bring can increase the threats of theft or burglaries to your home or business. With the Convention in mind, it's time for you to consider contacting a Philadelphia locksmith to assess and address your security needs to help you protect you and your family and the home or business (or both) you have worked hard to build and preserve.
What to Expect During the DNC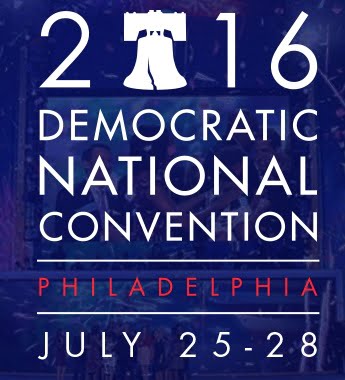 Approximately 50,000 convention participants, including delegates, media, volunteers and other attendees have descended upon the Wells Fargo Center to hear speeches and conduct business including the nomination of the Democratic candidate to be the 45th President of the United States. Conventions also draw protesters of the convention and the party's nominee or platform, as well as those calling attention to various causes or issues. Estimates have placed the number of protesters as high as 50,000, though the excessive heat and possibility of severe weather during the week of the Convention might suppress the numbers somewhat.
Those who can't get into the Wells Fargo Center can still be a part of the DNC experience. Now through Wednesday, July 27, the public can participate in "Political-fest." At seven locations throughout Philadelphia, this festival features interactive, multimedia exhibits, historical objects and special guests to entertain and inform about American history, politics and the race for the White House. Visitors can tour the City in search of 57 fiberglass donkeys representing the 50 states.
Smaller caucuses and committee meetings will take place at the Philadelphia Convention Center in Center City, mainly in the mornings and around lunchtime, and are open to the public. Throughout the city, there are also a number of events such as panel discussions on political issues, convention watch parties and even a popular late-night cable show.
To protect the participants and attendees in the convention hall, otherwise known as Wells Fargo Center, a number of streets in and around Wells Fargo Center and some interstate routes are closed through late Friday, July 29. Other streets and roads may experience rolling or temporary closures for motorcades of dignitaries and other reasons.
Just as those in the Convention need security, your home needs it as well during the week – and beyond. Increased crowds and the closure of certain roads can hamper your normal traffic routines and delay your arrival at your home. Perhaps you plan to check out the number of events surrounding the DNC so you can feel you're part of the scene. With most of the delegates and media at the Wells Fargo Center between about 4 p.m. and 11 p.m., you might try restaurants in many areas of Philadelphia, including Center City, that otherwise would be busy. For all these and maybe other reasons, you're home likely will be unattended longer than usual – including after the sun goes down. This can make your home an inviting prospect for thieves.
If you're a business owner, the Convention can supply you large numbers of potential customers – but also those who may take advantage of your weaknesses in handling the crowds. These soft points may include where you place cash registers and obstructions that allow those stealing your merchandise or your meals to avoid detection until it's too late.
Increase Your Residential Security During the DNC
A large event such as the Democratic National Convention is great occasion for you to take stock of how well your home is protected from crime and a residential locksmith in Philadelphia can help you.
Here are some tips to keep your home from being easy prey for criminals: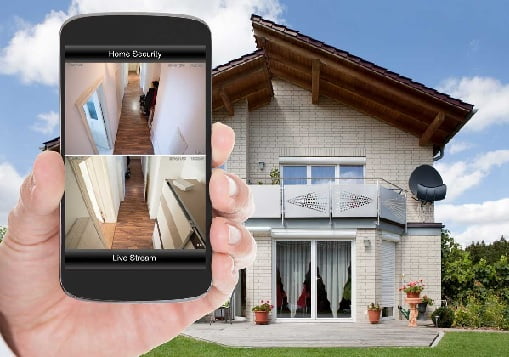 Lock all doors, including those in the garage, and windows

Arm your alarm system and be sure your monitoring company has updated contact information in case it needs to reach you. If the company notifies you by phone, have it fully charged, on and next to you. If you don't have one already, consider having a security camera installed along with your alarm. Display a sign from the monitoring company prominently, especially at or near the entrances to your home

Make sure your front and back porch lights and motion lights are on or activated

Use smaller mail slots so that would-be intruders cannot unlock your door by reaching through the slots

Keep your shrubs and bushes trimmed so criminals can't hide

Don't leave ladders, steps or other objects outside or unsecured that might afford intruders access to windows or other openings

Bring hammers and other tools that can break glass or pry open doors inside

Store bicycles, grills and other objects inside if you can safely do so. If not, lock them with case-hardened chains

Don't leave a garage door opener in vehicle car that you're leaving at the house or in easy reach

If you're vacating Philadelphia during the convention, ask a trusted neighbor to get your mail and newspapers so potential intruders will believe you're still in town. Request that the neighbor keep a lookout and call you or the police about any suspicious activity

If you've lost a key, have the locks changed immediately. A residential locksmith in Philadelphia, such as Phila-Locksmith, can respond. We can do so in as little as 15 minutes after you report a lost key and call for changed locks or rekeying
Upgrading Your Commercial Security in Philadelphia
During Convention time and otherwise, your business needs to protect itself against theft by customers and employees. Visibility is a key to commercial security and that visibility can prove difficult when you have a large crowd at your establishment. To protect it:
Install security cameras and make sure they operate properly. Have them visible so that shoppers, diners, visitors and employees know you're watching and you'll catch them if they try to steal. A commercial locksmith in Philadelphia can install a security camera or other system

Keep your windows and doors clear by posting signs to side of, above, or behind display windows

Erect wide-angle mirrors to help you see "blind spots" in the store or restaurant

Keep your counter displays low so that your employees can see over the counter

Strategically place your cash registers so that customers have their back to the entrance to your store and will have a much more difficult time leaving

Have sufficient lighting for the inside and the outside

Have a master key for yourself and to maintain controlled access of certain parts of the business

Place cash, business documents, and other valuables in a safe

Shred sensitive information, such as bank account information and credit card numbers

Lock or secure your trash bins and keep them away from the store

Display the address number visibly and prominently on the front and back of your building. Use colors for the number that contrast with the color of the building or surface on which you place the number
Trust Your Local Philadelphia Locksmith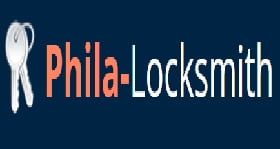 Phila-Locksmith is your 24/7 Philadelphia Locksmith during the Democratic National Convention and throughout the rest of the year.
As your trusted residential locksmith Philadelphia, we offer services to protect you, your family, and your home from burglars. Our residential lock experts can install for you a home security system.
Locks are an integral part of protecting your home – and our services to you. Keeping your residence secure means changing or rekeying locks. Our technicians can estimate and install on a same-day basis those new locks or rekey them. We have an assortment of locks, including pick-proof, high security, and locks for your garages, patio doors, gates, windows and other places in your home.
Let us also serve you as your commercial locksmith in Philadelphia. Turn to one of our technicians to meet your needs, such as installation of security cameras, high-security locks, electronic locks and locks for your computers, file cabinets and safes. Our technicians can also explain how your business will benefit with a master key system.
At Phila-Locksmith, we pride ourselves on having our mobile technicians available 24 hours, 7-days a week with the tools and parts needed to meet your security or all your other needs, whether you're locked-out of your home, shop or car; need to change locks; get into a safe, or have other need of a Philadelphia locksmith. We strive to respond as quickly as possible, often in as little as 15 to 20 minutes. With the Democratic National Convention in town, our regular traffic patterns and routes may be changed (as yours may also be changed) and response times may be impacted. We appreciate in advance your patience.
Call us now at 215-554-6109 for an evaluation of your security and to obtain commercial and residential security upgrades. Don't let theft and being a victim be your memory of a convention or other high-profile event.